Frosty 1.0.4.1 Hotfix Released!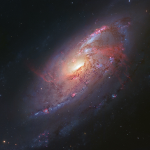 By benji on May 13 2018
Just a few small fixes to outstanding issues, and only applicable to the Editor.
Frosty 1.0.4.1 includes a fix for BC5 DDS exporting and much better language handling. To configure which game language Frosty Editor loads, set the Language key in the [Init] section of FrostyEditor.ini.
Here is an example that one would add to FrostyEditor.ini for loading the English language game data:
[Init]
Language=English

v1.0.4.1 Changelog:
Can now load other language databases via config using category Init and key Language (some examples include English,Russian,SimplifiedChinese,TraditionalChinese,etc.)
If language database for specified language does not exist, editor will not crash
Fixed issue with BC5 textures being improperly exported
Guess what? You can download Frosty Editor 1.0.4.1 at the Downloads Page!