Frosty 1.0.4.4 Hotfix Released!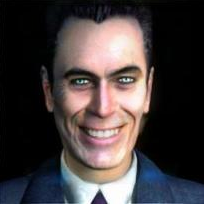 By GalaxyMan2015 on October 2 2018
FIFA19 Read Only Profile & Fixes
Added a read only profile for FIFA19 (Modification/Execution to come later). Importing of Cubemap/Volume and 2D Array textures.
v1.0.4.4 Changelog:
Added a read-only FIFA19 profile
Added Cubemap/Volume and Texture array import support
Fixed a crash when viewing specific SWBF2 models
Mouse over effects on list/tree controls now more consistent
Fixed an issue where PVZ2 changes would cause the game to crash
Notes:
Unzip to a fresh directory, DO NOT unzip over an existing installation, doing so will result in the Editor/Mod Manager not working. This version requires .NET Framework 4.7 at a minimum.
You will require a set of encryption keys to be able to view the FIFA19 data. These keys will not be given out by the development team or on the discord server.
Breaking News: Frosty Editor 1.0.4.4 is available now at the Downloads Page!